Amazon's latest retail concept looks a lot like your online shopping cart brought to life.
It's a physical store that offers only products with high customer ratings, including non-Amazon-branded merchandise. Items must be a top seller, have a four-star rating or above, or be new and trending on Amazon.com.
The store — called Amazon 4-Star — opened in New York's trendy SoHo neighborhood on Thursday, and Amazon says it's permanent.
Inside the 4,000-square-foot space, a Most-Wished-For section has products that people often put on their Amazon wish lists, like baby blue Fujifilm instant cameras. A section called Trending Around NYC showcases products popular in the city. The assortment in the latter category was all over the map, featuring the book "Crazy Rich Asians," bottles of Gorilla Super Glue and a cast-iron skillet.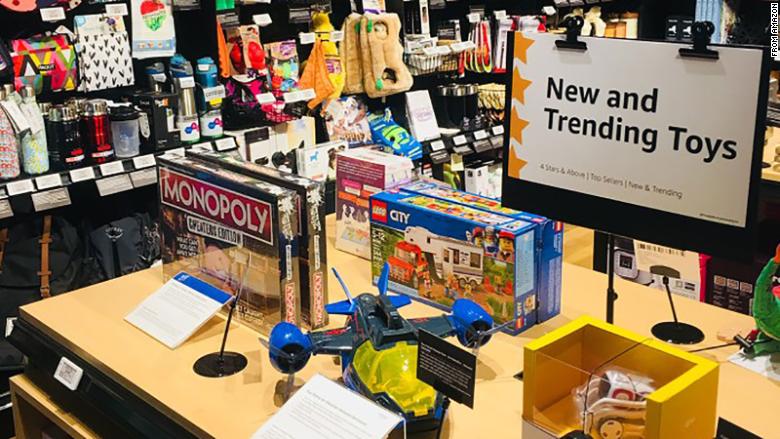 Like Amazon's physical bookstores, 4-Star displays customer review cards around the store with quotes from customers about different products. (Amazon says it has a process to make sure the reviews are legitimate, but the company didn't provide additional details.)
Digital price tags for each item change throughout the day based on the price on Amazon.com, which can fluctuate. Some items are cheaper if you have an Amazon Prime membership, which costs $119 per year and comes with perks like free two-day shipping.
Of course, 4-Star features many of Amazon's own devices as well, such as its line of Echo smart speakers and Fire TV sticks. In getting people to try their Alexa-enabled products, Amazon is hoping to move the smart home category forward.