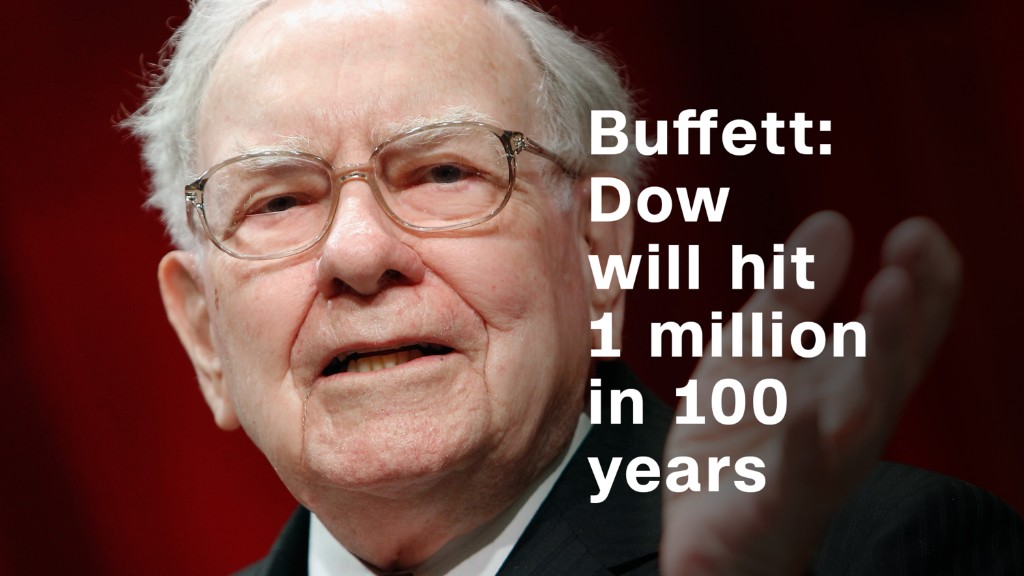 It's always good to be Warren Buffett. But now is an especially rosy time to be the Oracle of Omaha.
His Berkshire Hathaway conglomerate is trading near a record high and is worth about a half a trillion dollars.
Analysts at Barclays Capital said in a report earlier this week that Berkshire Hathaway's book value could grow by nearly $40 billion thanks to lower corporate taxes.
And Buffett himself is now worth more than $87 billion, according to estimates by Forbes and Bloomberg.
But Buffett is 87-years old. He won't be CEO of Berkshire Hathaway forever. That may be the reason why the company decided to name two top Berkshire Hathaway lieutenants to the company's board Wednesday: Greg Abel, CEO of Berkshire Hathaway Energy Company, and Ajit Jain, executive vice president of Berkshire Hathaway's National Indemnity Company insurance subsidiary.
But Berkshire Hathaway didn't really clear up questions about succession plans that much.
Related: Warren Buffett gets into the truck stop business