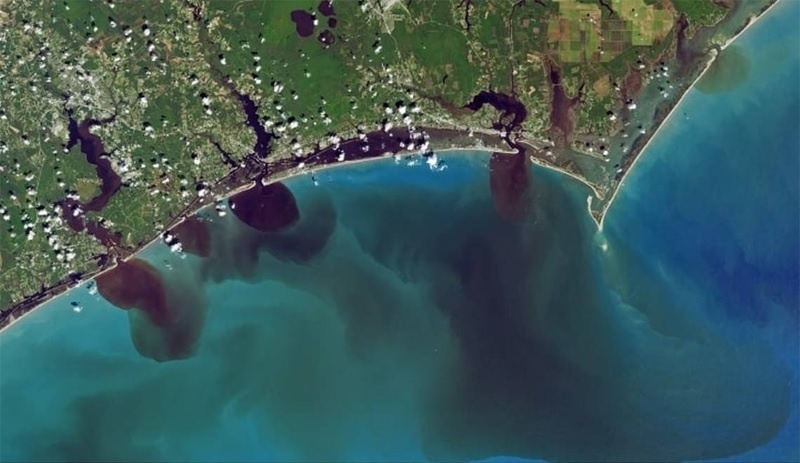 A NASA satellite being used to track flooding following Hurricane Florence shows polluted runoff from the storm's eight trillion gallons of rain — yes, eight trillion — flowing into the Atlantic Ocean. The gloppy brown and black floodwaters are full of all sorts of wonderful environmentally terrible muck, and if it's any comfort, only some of it is pigshit and coal ash. No word on whether Donald Trump has seen the images and wondered if there are any neat boats in the mess.
---
The image above, taken September 19, shows all sorts of nastiness flowing out of three waterways south of Cape Lookout, North Carolina, as reported by the Raeigh News & Observer:
The color of the water in the image "reveals how soils, sediments, decaying leaves, pollution, and other debris have discolored the water in the swollen rivers, bays, estuaries, and the nearshore ocean," according to NASA.