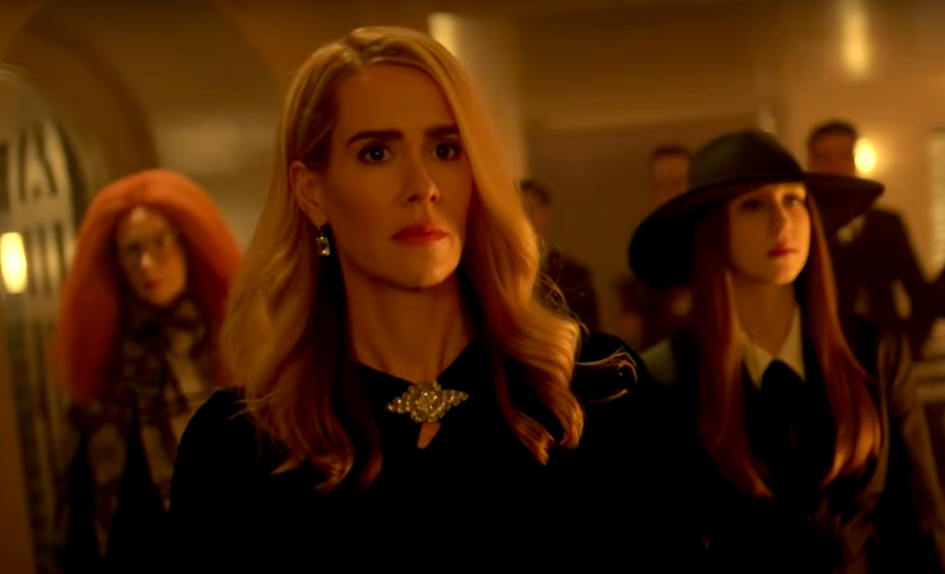 One of the most "impressive" things about conservatives is the fact that they pretty much never change. Anything they say now is something they have said before, anything they fear now is something they've feared before. There's never a lot of new material. Every complaint they have about feminists now, they had about suffragettes in the late 1800s, every complaint they have about Black Lives Matter has already been a John Birch Society pamphlet. And, much like the conservatives of old, they are super concerned about witches.
Next weekend, Catland Books in New York City is hosting a public event, open to all who wish to participate in a mass hexing of Brett Kavanaugh, rapists and the patriarchy in general. That seems like some good wholesome fun to me, but over on Gateway Pundit, Stupidest Man On The Internet Jim Hoft is for real upset about it. Because, apparently, hexing rapists just PROVES that Democrats are evil.
Won't someone think of the … rapists?
---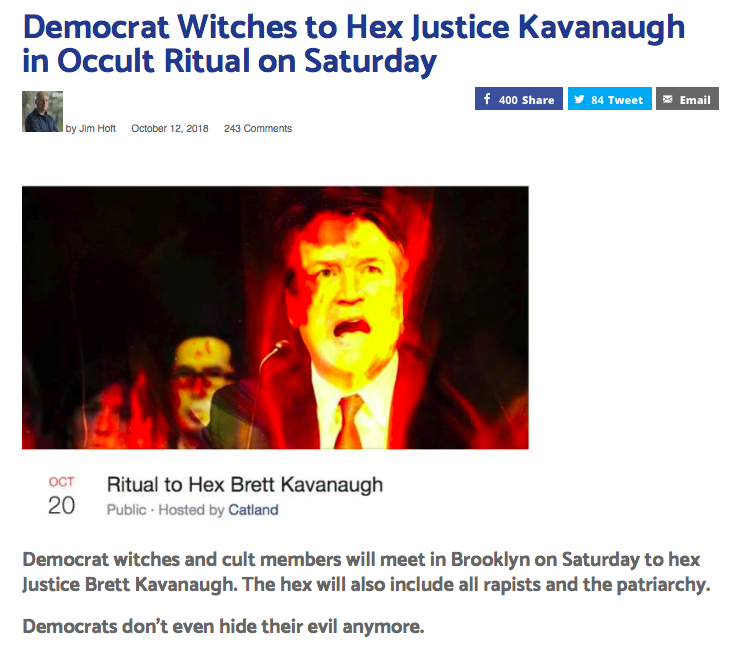 Imagine thinking that it's more "evil" to put a hex on a rapist than to actually be a rapist.
Over on Ben Shapiro's The Daily Wire, they are taking this very seriously as well. Feminists are WITCHES and this proves it!
It's no secret that witchcraft and feminism go together like Hillary Clinton and Planned Parenthood, but the practice has especially seen an uptick during the Trump era. Since day one of his administration, these feminist witches have performed a variety of spells and hexes to "bind" the president from implementing policies they dislike.
And writer Paul Bois takes care to note that "both Christianity and Judaism regard witchcraft and astrology as demonic practices."