In Delaware, Tom Carper is seeking a fourth Senate term after defeating the far more progressive Kerri Evelyn Harris in the primary. Fortunately, Harris looks to have a long political career ahead of her. Carper is almost certain to win, so good for him, and good for Dems' chances to retake the Senate. But Carper voted for the awful banking bill, and almost 40 years ago he slapped his then wife, Dianne, hard enough to give her a black eye. Donald Trump Jr. has been trying to make it a campaign issue because of course Trump cares so much about women who've been hurt by powerful men. We can't endorse Carper, and we certainly can't endorse his Republican opponent, who is terrible on every single issue.
So instead, let's look at some pictures of Beto O'Rourke and doggies, shall we?
You want Beto petting a pupper? Here are Beto and Blondie!
Are doggers welcome at Beto events? Indeed they are, as Beto noted quite some time ago.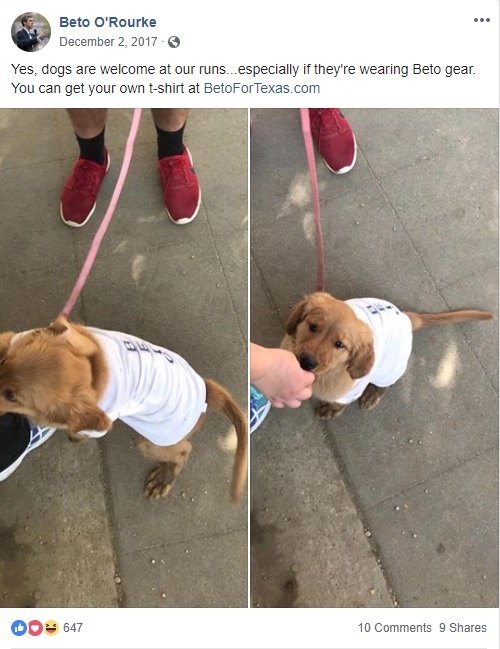 Not surprisingly, there are lots of Beto + dog photos. Like this rally pic in Austin: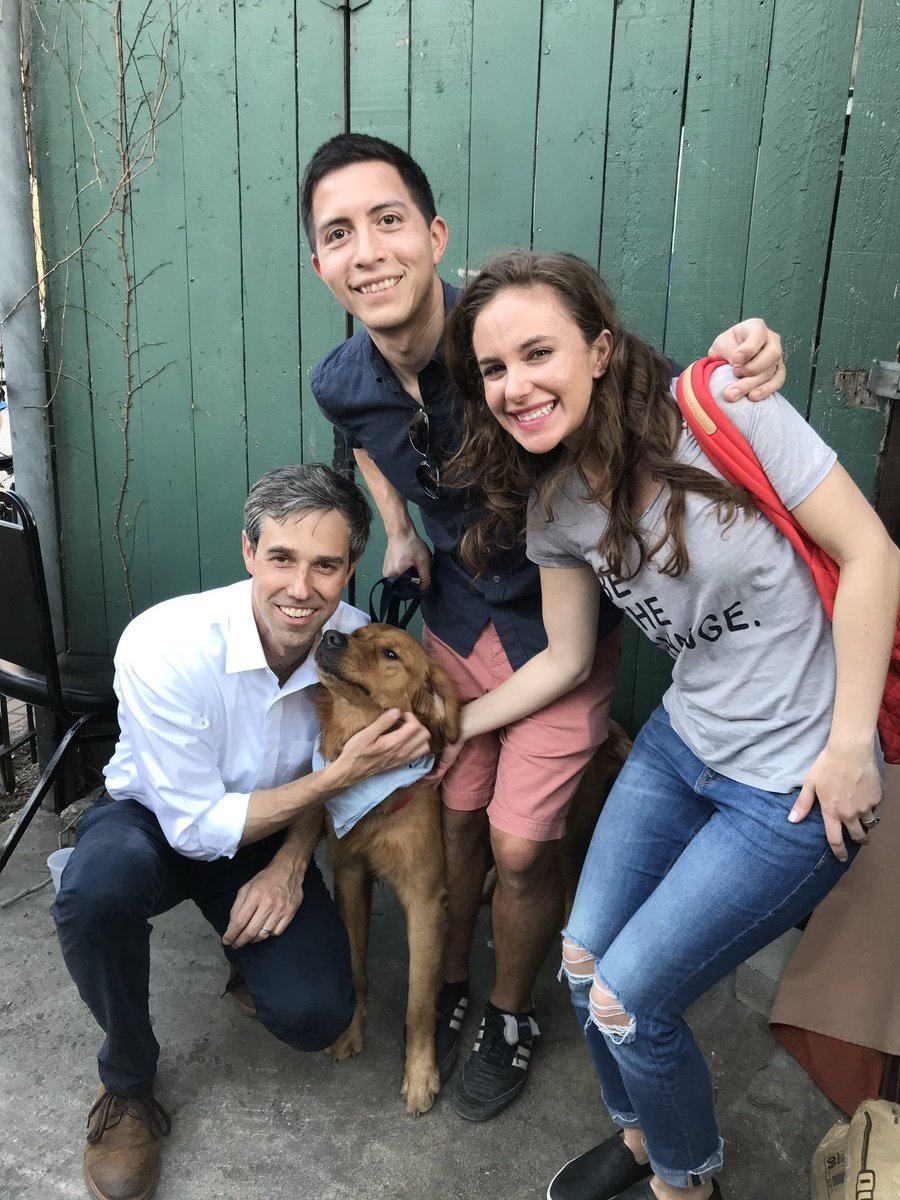 Also this one in Katy!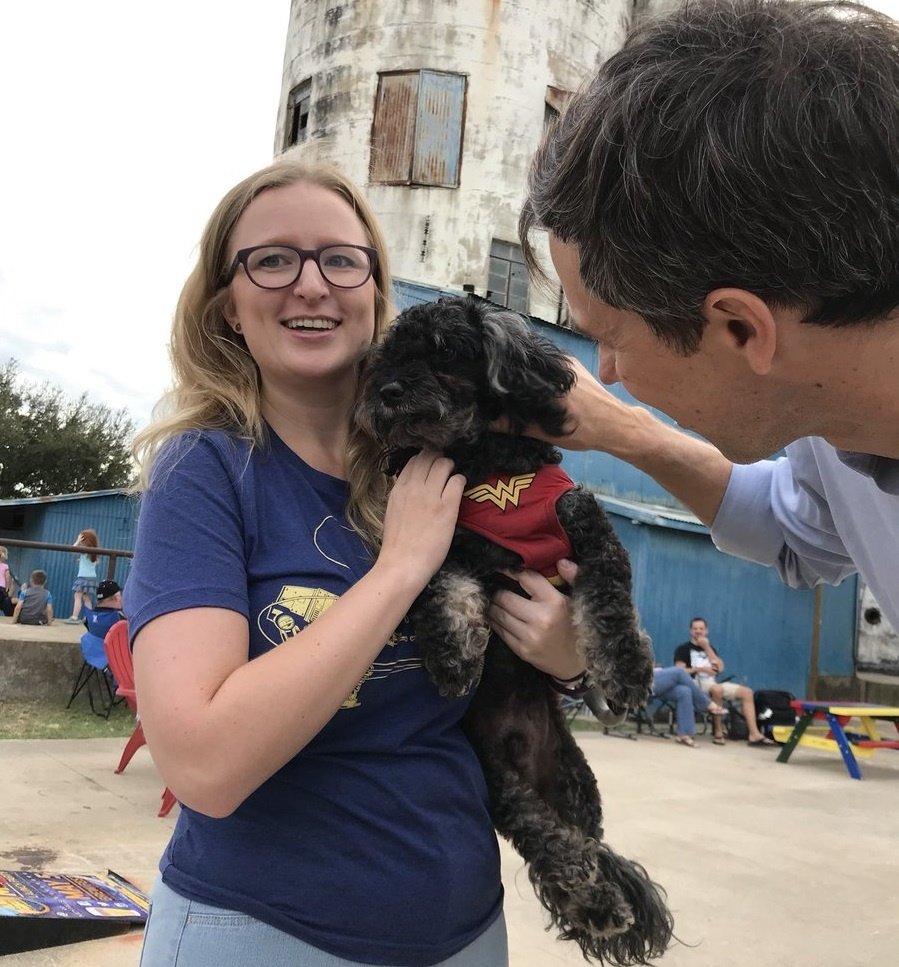 (Left him a mule to ride)
Beto. Joggers. Doggie. Video! (You can rewind it if you want to hear him — Beto — speak, but this is a dog post, so we started it with the dog, OK?)
Then there are all the photos of doggies with Beto campaign signs, which may stray from the theme a bit, but CUTE DOGGIES: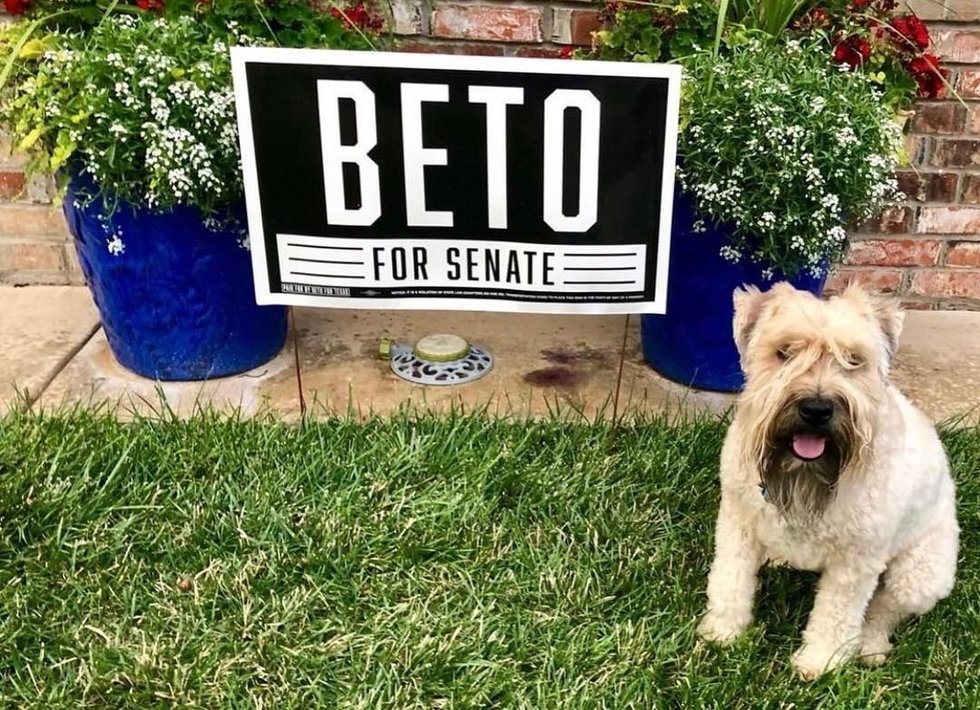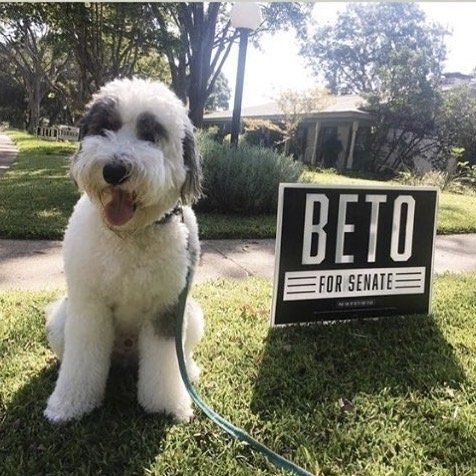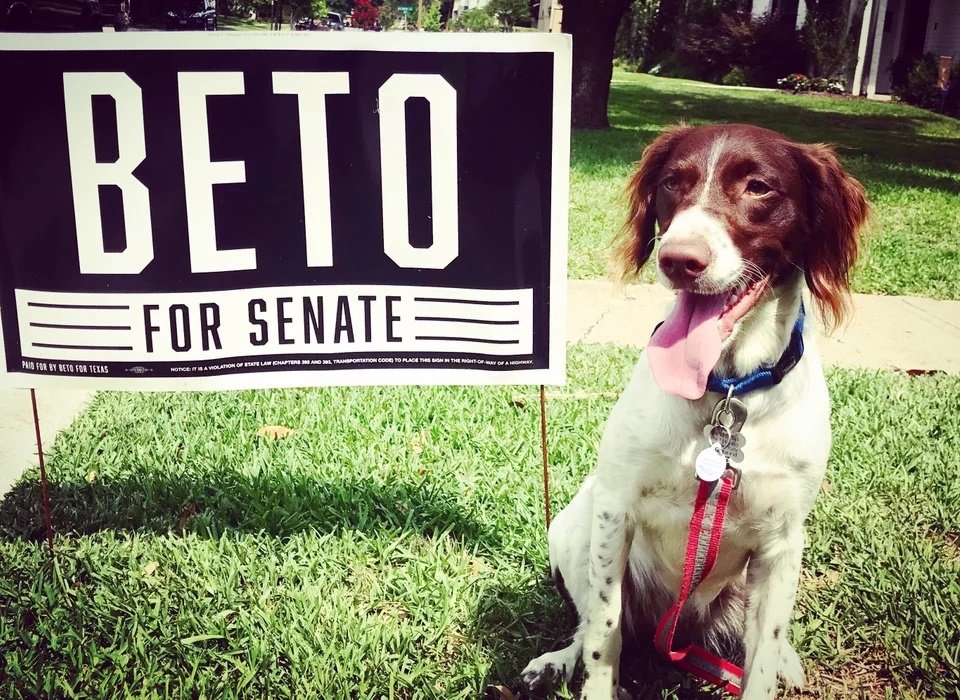 Does Beto have dogses? Yes! And a KITTY, too, for bipetisan appeal:
Also too: No dogs here, but Betomentum!