We wanted to see if Ted Cruz has any photos with doggies, but a cursory image search brought up only "dogs that look like Ted Cruz" and one piece noting that he'd adopted a pupper for his daughters, with little evidence he's much of a dog person himself: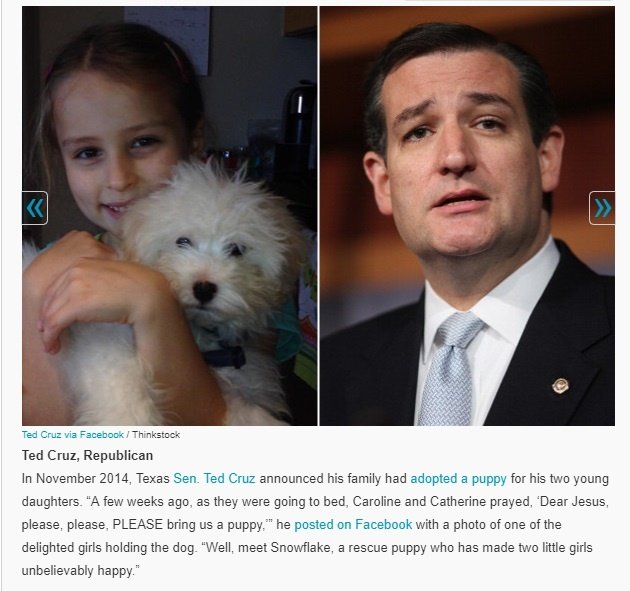 Not surprisingly, despite his daughters loving the doggie, Cruz used "Snowflake" as a term of contempt for people who oppose his stupid views on Net Neutrality. The internet mocked him, and we can only assume that little Snowflake, hearing something about neutering, probably growled at him, too. Dogs know.
Enjoy your Sunday! Help Beto beat that twerp Cruz!
Wonkette is supported by reader donations. Please send us money, too!